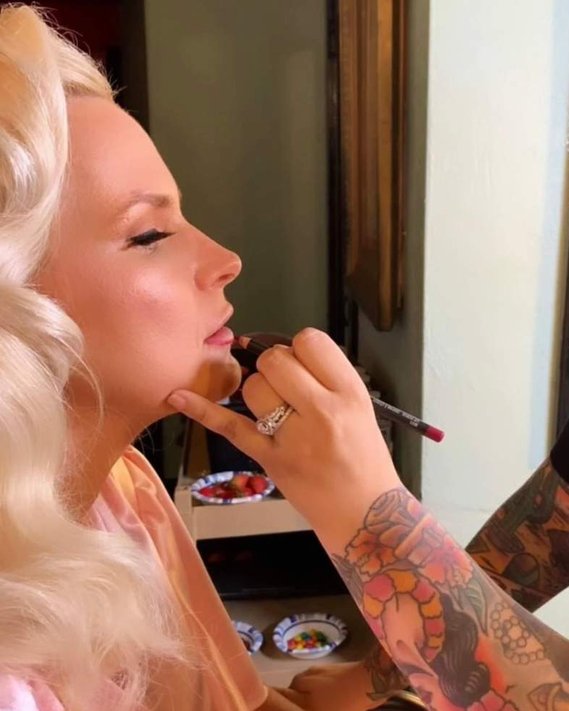 Illyne Michel
is a California Native, Mexican-American creative specializing in Makeup and Hair Styling. Illyne earned her cosmetology license in 2005 and her makeup artistry certificate that same year. Also acquiring in 2020 and recently updated, certifications for on set Covid safety protocol. View here.
Illyne has worked with top modeling agencies such as Vision, Ford, Wilhelmina, IMG, Next and Elite, to name a few. Her work has been featured in numerous publications including Elle, UK Vogue, GQ and Vibe magazine as well as ad campaigns for Overstock, Hyundai, Walmart and Wayfair.
She has worked for networks such as Spike TV Network (now knows as the Paramount Network), PBS and Direct TV's Audience music channel. She has worked on numerous National TV commercials for clients such as, Domino's Pizza, Little Tikes, Nike, Subaru and Chase Visa/Marriot-Bonvoy. She has worked with high profile clients including Senator Elizabeth Warren, US Secretary of Transportation Pete Buttigieg, Machine Gun Kelly and Sofi Tukker. Illyne worked for Nordstorm as one of the lead artist at their photo studio located in Culver City, California . She is currently the Head of Department Hair and Makeup for one of LA's must see live shows, Lucha VaVoom. Skillful, passionate and dedicated to her craft, Illyne is able to work with a wide variety of skin types, complexions, bone structures and ethnicities regardless of gender or age. As well as a wide range of hair textures and length. With her artistry and an eye for detail, Illyne will cater to your every need.